AAUW members and friends visited the statue of Mary McLeod Bethune which will represent Florida in Statuary Hall in the US Capitol in Washington DC.
In case you missed  our tour:
https://www.facebook.com/watch/?v=603586654174807
Saturday, December 4
11:00 am
Challenges for Generation X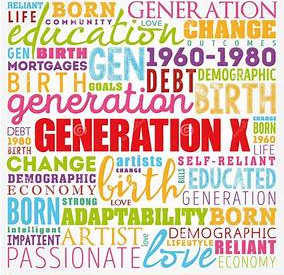 Mary Gatta PhD
Generation X women (those born between 1965 and 1980) are in the middle of their careers. They are navigating work, family and aging. This presentation will share the economic state of Generation X women, the way gender roles are (and are not) changing and the key challenges this group is facing as they approach retirement age.
(In person and by zoom)
Crowne Room, 1900 North Atlantic Ave, Daytona Beach FL 32118
or by Zoom.  Contact us for the Zoom link
Please RSVP
---
Great Decisions
The Fourth Monday of the Month
3:30 pm
---
Book Group
Monday, November 8
10:30 am
By Zoom
December 13—"The Engineer's Wife,"by Tracey Enerson Wood.  Emily Roebling refuses to live conventionally–she knows who she is and what she wants, and she's determined to make change.  But then her husband asks the unthinkable: give up her dreams to make his possible.  Emily's fight for women's suffrage is put on hold and her life transformed when her husband, the Chief Engineer of the Brooklyn Bridge is injured on the job. Untrained for the task, but under his guidance, she assumes his role.
Please
contact us 
to get the discussion group  link
---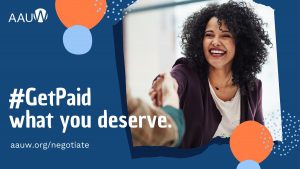 Join the 10 million women across the U.S. being trained in salary negotiation. Learn how to improve your financial future and secure the pay you deserve.
Sign up for a free online salary negotiation workshop!
---
 The Daytona Beach branch of AAUW –
Supports scholarships for Women in Transition and STEM at Daytona State College
Sponsors rising 8th Grade girls to attend Tech Trek Florida
Provides opportunities for college women to attend the National Conference of College Student Leaders.
Started the first Children's Museum in Daytona Beach in 1949
Inventoried and archived the contents of the Mary McLeod Bethune Home Museum so it could achieve national museum status
Encouraged the building of City Island Library
---
AAUW advances gender equity for women and girls through
research, education and advocacy.
Follow us: