AAUW Daytona Beach
---
Saturday, September 18
11 am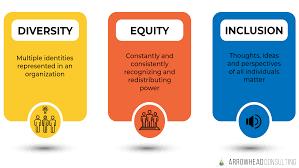 Inclusion, Exclusion, Illusion and Collusion:
A Discussion on Implicit Bias
CEO of Human Facets, HelenTurnbull has a 25+ year successful track record in the field of Global Inclusion. She is an internationally recognized Thought Leader on Unconscious Bias, global inclusion and diversity. As creator of "Cognizant" — Unconscious Bias assessment tool and the "ISM Profile" for measuring Inclusion Skills gaps, her work has contributed to clients winning the Catalyst Award for Gender improvements.
We will watch Ms. Turnbull's TED talk together and use it as a springboard to a discussion on inclusion, led by AAUW FL DEI Chair, Jonnie Perry.
Please contact paross@aol.com  for the zoom link
For this meeting, we're staying safe and Zooming, again, instead of meeting in person. We all hope conditions change for future meetings. We'll let you know every month in the newsletter and on the web whether we'll meet virtually or in person.

---
Great Decisions
Monday, September 20, 2021
3:30 pm
China in Africa
What are some of the growing economic and political issues between China and Africa?
The Covid-19 crisis has put a massive strain on what was growing a positive economic and political relationship between China and the continent of Africa. As Chinese President Xi Jinping's centerpiece "Belt and Road initiative" continues to expand Chinese power, the response to the spread of Covid-19, as well as the African government's growing debt to China, has seen pushback. What are some of the growing economic and political issues between China and Africa?
---
October 11—"The Doctors Blackwell: How Two Pioneering Sisters Brought Medicine to Women and Women to Medicine," by Janice P. Nimura.
Elizabeth Blackwell in 1849 became the first woman in America to receive an M.D. Though the world first recoiled at the notion of a woman studying medicine, her intelligence and intensity won her the acceptance of the male medical entablement.
Please
contact us 
to get the discussion group  link
---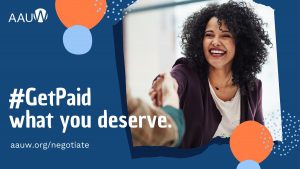 Join the 10 million women across the U.S. being trained in salary negotiation. Learn how to improve your financial future and secure the pay you deserve.
Sign up for a free online salary negotiation workshop!
---
 The Daytona Beach branch of AAUW –
Supports scholarships for Women in Transition and STEM at Daytona State College
Sponsors rising 8th Grade girls to attend Tech Trek Florida
Provides opportunities for college women to attend the National Conference of College Student Leaders.
Started the first Children's Museum in Daytona Beach in 1949
Inventoried and archived the contents of the Mary McLeod Bethune Home Museum so it could achieve national museum status
Encouraged the building of City Island Library
---
AAUW advances gender equity for women and girls through
research, education and advocacy.
Follow us: